Donate Cloth Diapers For Hurricane Harvey Families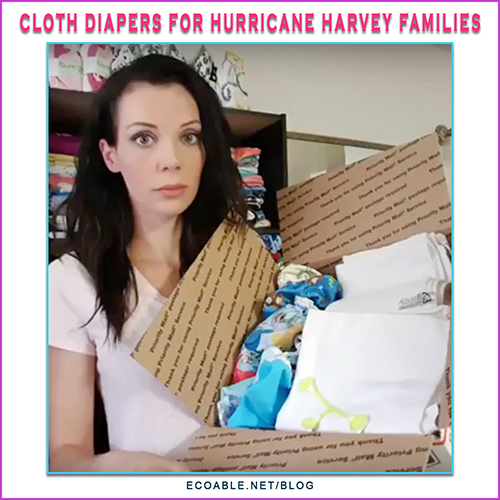 We are helping to collect donations for hurricane Harvey families. Jessica Courchene (Jess Is Blessed youtube channel) is putting together boxes of enough diapers to last families one full day which will then be shipped down to Texas.
These diapers are for the coming weeks as a long-term solution. Families stuck in flooded areas or in shelters at the moment cannot use cloth diapers. But once they are settled in somewhere in the following weeks they will be able to use these diapers which will then help them save money. Many families who already cloth diapered lost all of their cloth diapers in the flooding and storms. So we are trying to replace many families precious cloth diapers.
How you can help:
1. Donate new or pre-owned cloth diapers in usable condition. Contact support@ecoable.net for more information
2. Donate through GoFundMe here - Send Donation
3. Share this message with more people who may want to help
Every donation helps with the shipping costs of getting these diapers to Texas, even $5 is a huge help!