​Review: ecoAble Cloth Diaper Covers and Snap-in Charcoal Bamboo Inserts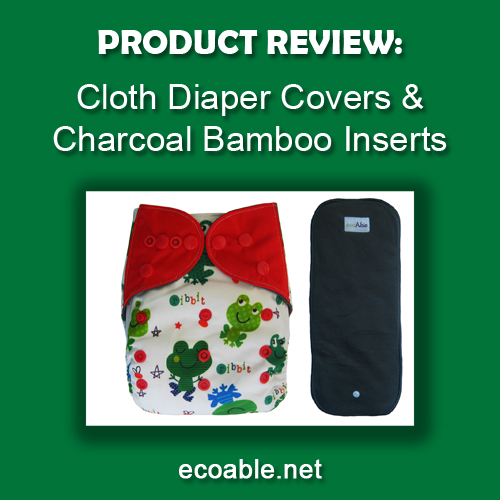 The ecoAble cloth diaper covers with added charcoal bamboo inserts is a great system for everyday use. Cloth diaper covers can easily be customized to your child's specific needs. The ecoAble diaper covers with cloth diaper inserts is a most economical way to diaper your baby! Especially when you are not sure if cloth diapers are the right choice for you and your child.
The ecoAble cloth diaper covers are made out of waterproof PUL (polyurethane laminated) material that remains breathable, soft and comfortable for delicate baby's skin.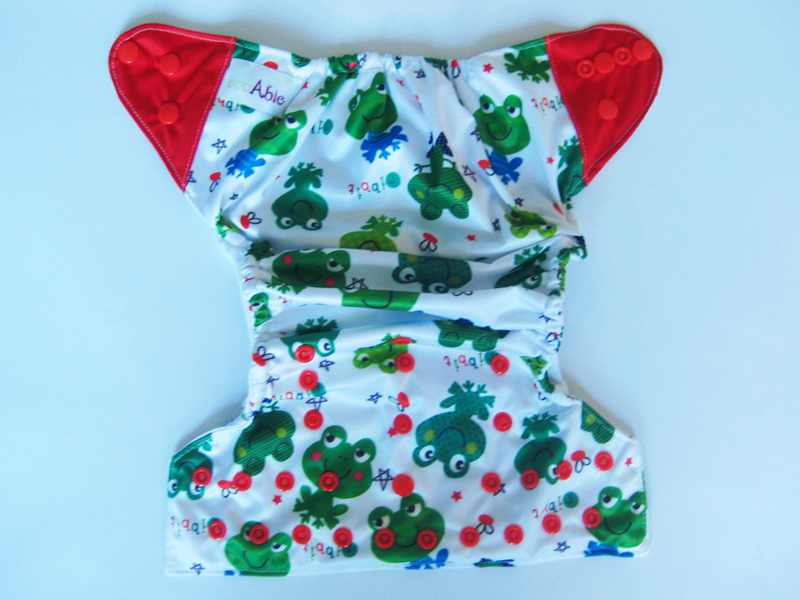 You can reuse waterproof shell by simply wiping the cloth diaper cover clean, and replacing cloth diaper inserts. You would need to wash the diaper covers thoroughly every 2-3 changes, or if your baby has soiled the cloth diaper.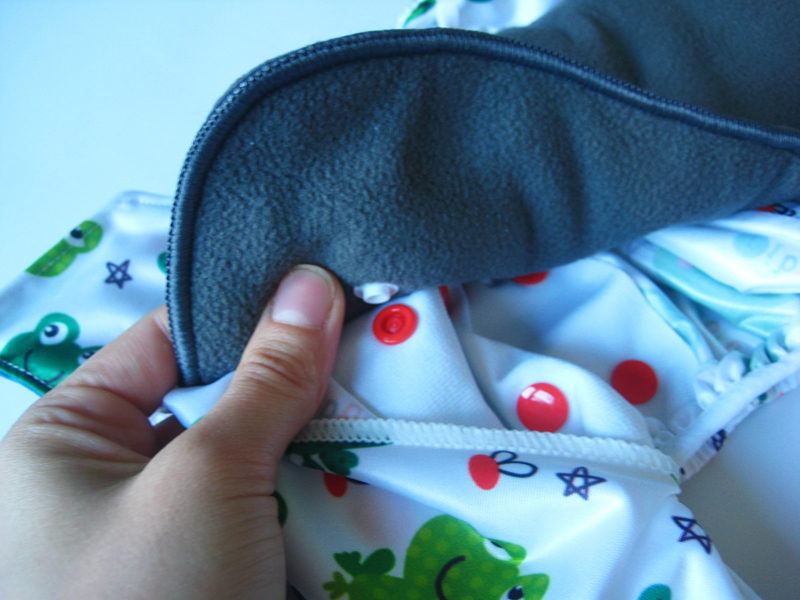 Anyone who has ever experienced a diaper blowout knows that they can be quite messy. Luckily, the ecoAble diaper covers has double gussets to contain messy explosions and leaks around legs, and soft elastic on the back.
You can securely attach the charcoal bamboo insert and tuck it under extra deep flap pocket or leave it on top. Cloth diaper covers are very versatile and will work well with all ecoAble cloth diaper inserts, and fitted cloth diapers.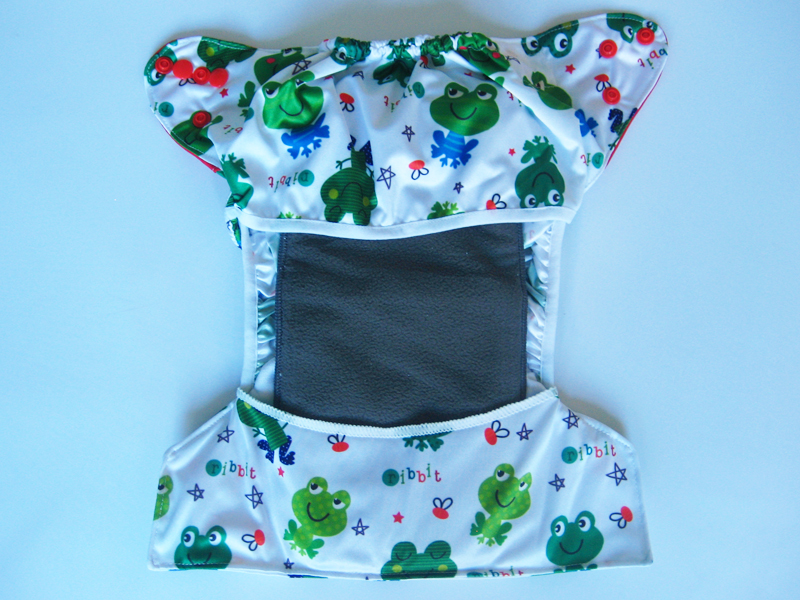 The ecoAble cloth diaper covers are easily adjustable, with a One Size design. There are snaps for the rise, hip and waist size adjustments. Recommended size range is between 8 -35 Lbs. Below is a photo of the ecoAble cloth diaper on the smallest size setting: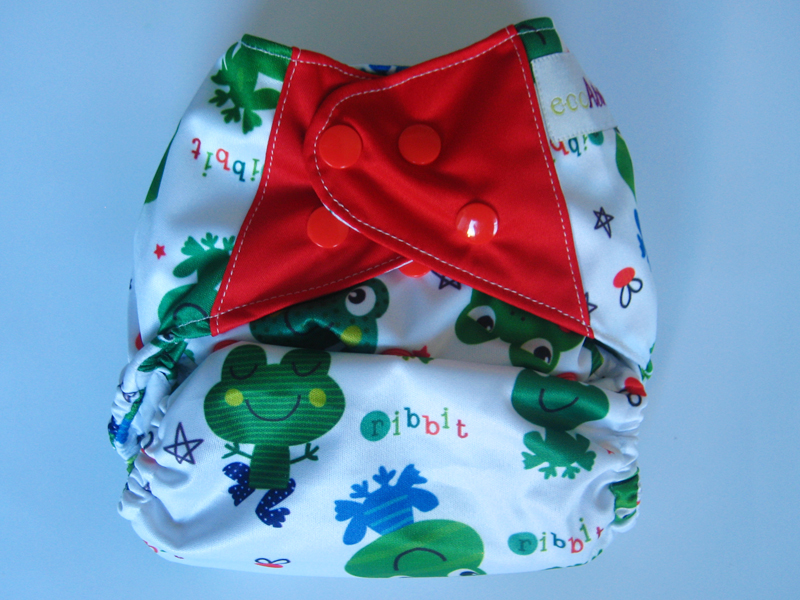 Lastly, the ecoAble cloth diaper covers are very easy to care for. Diaper covers dry super fast, which is awesome feature when you are running out of clean cloth diapers and need a quick solution. Washing cloth diaper covers is very simple: just rinse, wash on warm, rinse again.
Check many cute cloth diaper cover prints at ecoAble store - Cloth Diaper Covers, Charcoal Bamboo Inserts.