New! EcoAble Ultimate Cloth Diaper for play, swim and potty training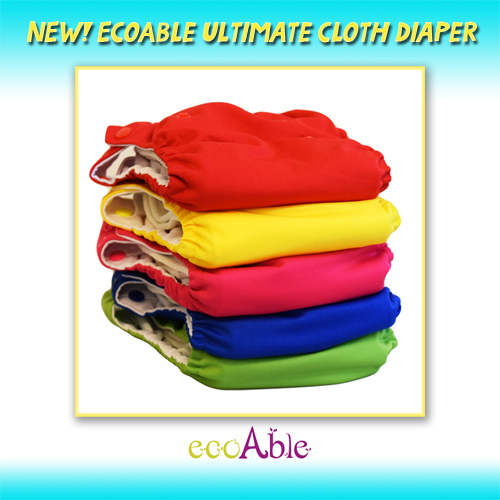 Introducing new EcoAble Ultimate Cloth Diaper! Smart and innovative design will meet all your cloth diapering needs! Use EcoAble Ultimate Cloth Diaper as day time diaper, swim diaper or potty training pants. Yes, one diaper can do all of that!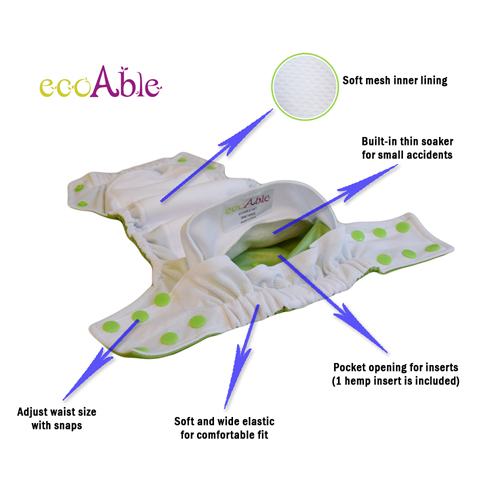 Reusable
Reusable and machine washable. It's so much more economical and you won't have to constantly be going on diaper runs to the store. Plus, they are so adorable and come in many cute prints!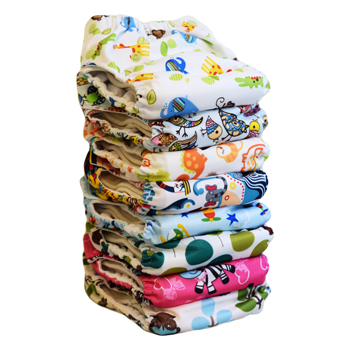 Perfect fit
EcoAble Ultimate Cloth Diapers come in 4 sizes Newborn (5-12 Lb), Small (10-18 Lb), Medium (17-26 Lb), Large (25-33 Lb). Each diaper has snaps to adjust rise and waist for a perfect fit every time.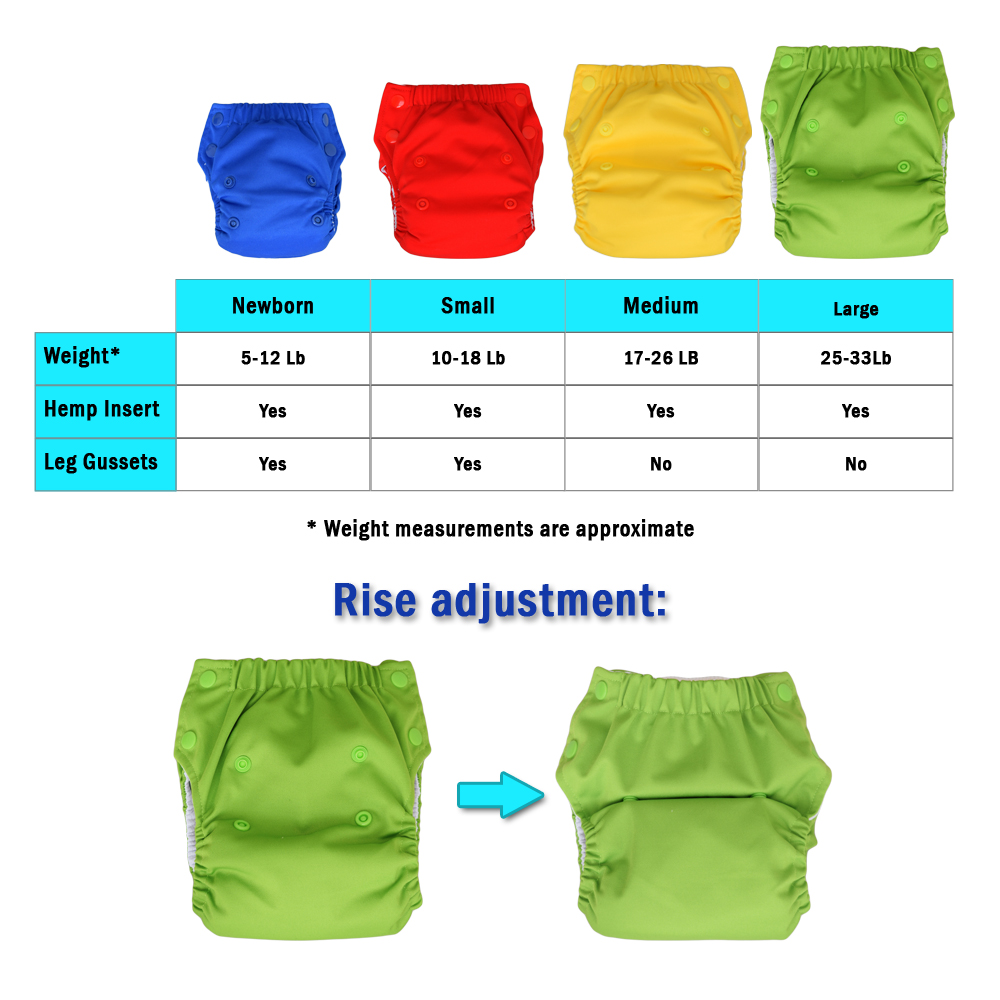 Snug elastic around the waist and legs creates a secure fit to contain solid waste. Newborn and Small size diapers have double leg gussets to protect from blowouts.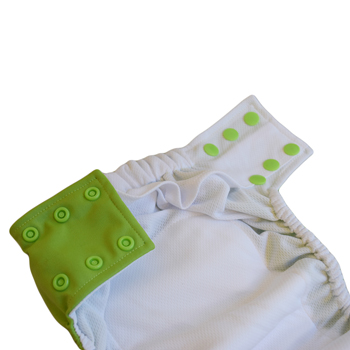 Customize absorbency
EcoAble Ultimate Cloth Diaper outer is lined with water resistant PUL material. You won't need any covers with this diaper. Inner part is a wick away soft mesh lining next to baby's skin.
EcoAble Ultimate Cloth Diaper already has thin built-in soaker to keep small accidents in. There is a pocket opening for removable cloth diaper inserts.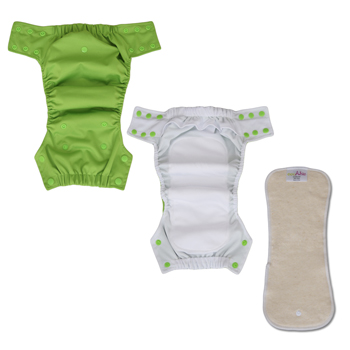 For greater absorbency just add provided hemp insert and use as everyday cloth diaper. Remove hemp insert when swimming or transitioning to potty training.
Remove insert and use as swim diaper. Required by most swim schools and public pools, reusable swim diapers are great alternatives to disposable diapers.

Great potty training diaper for older kids! Remove hemp insert for an easier transition into the potty training mindset and it back when you need more absorbency. Adjust waist for easy on and off action.
Click here to see available EcoAble Ultimate Cloth Diaper prints