Video Review: EcoAble Cloth Diaper Covers by Jess Is Blessed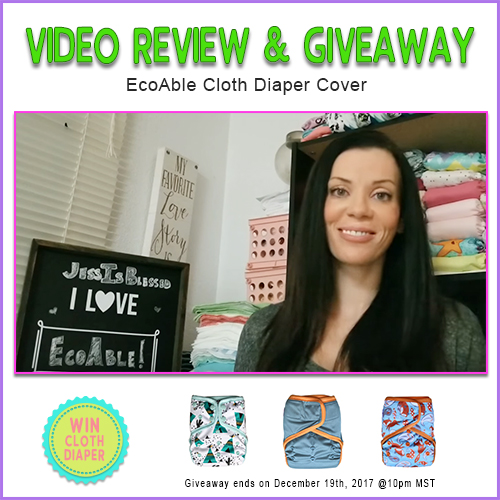 New video review from Jess Is Blessed YouTube channel. Jess reviewed EcoAble Cloth Diaper Covers with snaps and hook-&-loop. We highly recommend checking out this YouTube channel, you will be hooked!
Jess is hosting a giveaway and you can win EcoAble cloth diaper cover of your choice. To enter giveaway open video directly on YouTube here: EcoAble cloth diaper cover review
Giveaway ends on December 19, 2017 @10pm MST
*Giveaway is open to US residents only, ages 18+
Subscribe to EcoAble Newsletter and Jess Is Blessed channel to receive notifications about new product reviews and upcoming EcoAble giveaways.