Video Review: EcoAble Pocket Cloth Diaper by Jess Is Blessed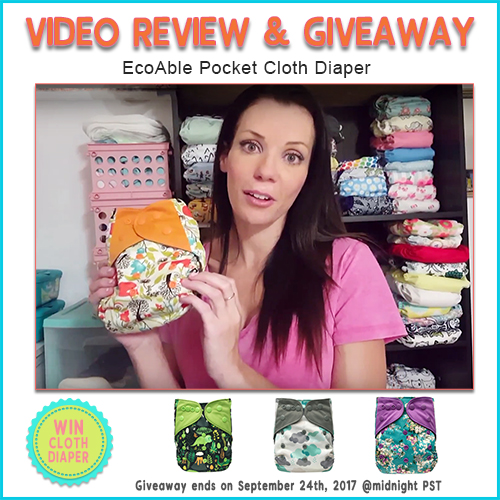 More reviews from Jess Is Blessed channel! Check out new video review of the EcoAble Pocket Cloth Diaper
Stay tuned, Jess Is Blessed is bringing more reviews for EcoAble products!
EcoAble Pocket Cloth Diaper Giveaway
Watch this video on YouTube in order to enter giveaway: EcoAble Pocket Cloth Diaper Review. You can win 1 Pocket cloth diaper of your choice.
Giveaway ends on September 24th, 2017 @midnight PST
*Giveaway is open to US residents only, ages 18+
Subscribe to EcoAble Newsletter and Jess Is Blessed channel to receive notifications about new product reviews and upcoming EcoAble giveaways.