5 Reasons Why Every Parent Needs a Wet Bag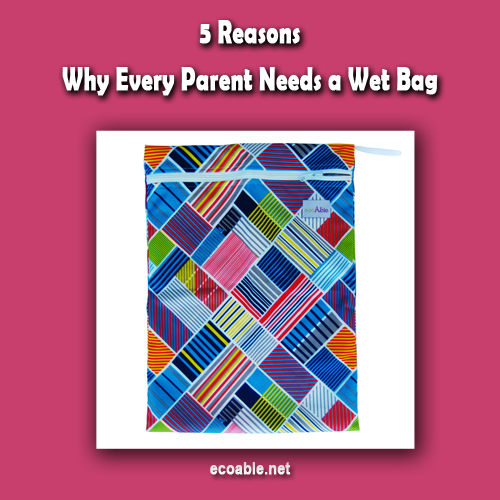 #1 Convenient on-the-go solution
Using a small wet bag on the go is essential. Most people think that cloth diapering on the go cannot happen, or that it is a hassle- but all your have to do is carry a wet bag along with a few clean diapers and your reusable cloth diaper and wipes, and with that cloth diapering on the go is very simple.
#2 Contains Smells
On the large hanging wet bag, as well as the small wet bag- there is a zipper so that when you place a soiled diaper into the bag, zipping it will allow the stench to stay inside of the bag. This is a common issue for those who are concerned about storing their cloth diapers.
#3 Saves space
Our small wet bags have a stretchy loop, that can be easily used on a doorknob or stroller. The large hanging wet bag also hangs conveniently, so it is also able to fit in a small or tight space in your bathroom or home. This also helps to keep the diapers up high and away from baby.
#4 Easy to clean
All of the reusable cloth diaper wet bags can be washed and cared for just like your cloth diapers. This makes it easy to place them in your regular wash routine.
#5 Multiple uses
Wet bags have multiple uses! Not only can you use the wet bags for dirty cloth diapers, but you can use them for other wet clothing, cosmetics, at the beach, and so much more! Since the wet bags are made with Water resistant PUL material, it is a great handy bag for many things!