How to Teach Your Babysitter to Use Cloth Diapers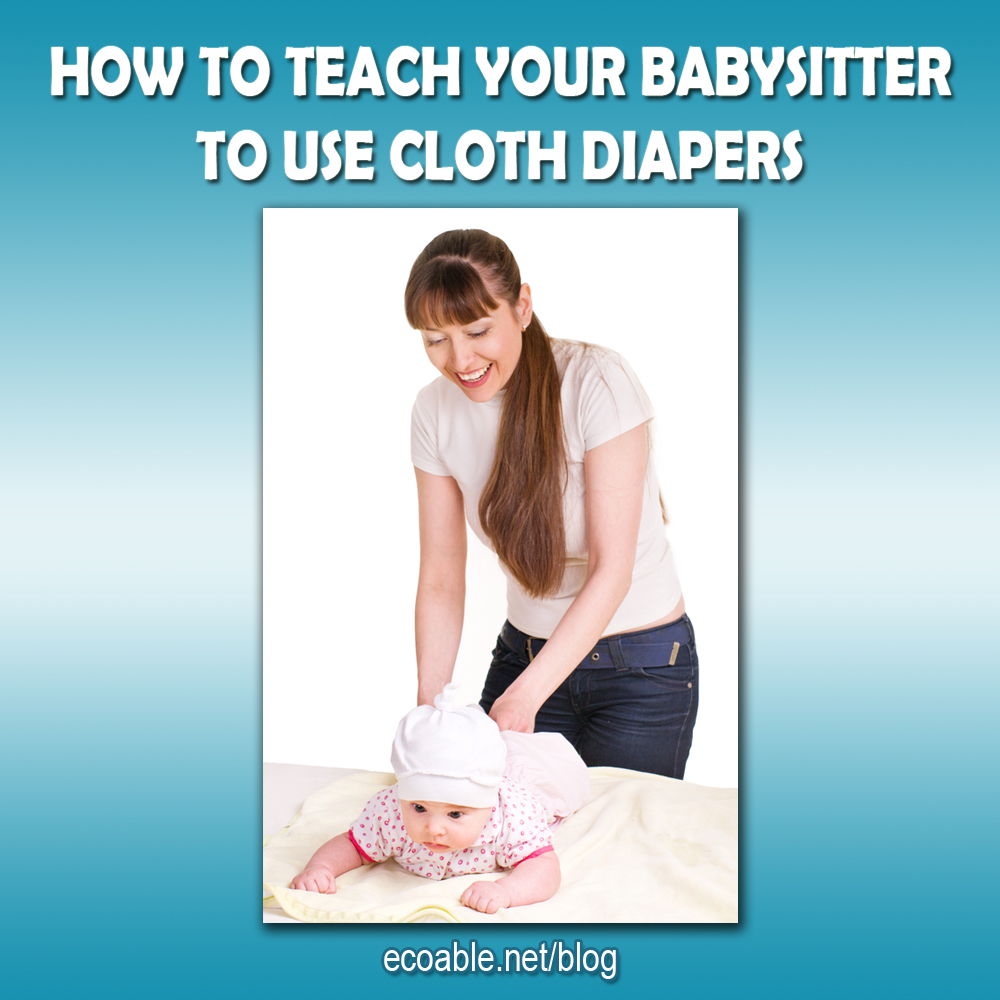 Most babysitters will be familiar with disposable diapers - how to put them on, what to do with a used one. Cloth diapers, on the other hand, might be out of some babysitter's wheelhouses. Any mother who uses cloth diapers has probably come home to find the baby in a makeshift diaper, with a concerned or embarrassed babysitter explaining that she didn't know how to put on a clean cloth diaper.
It can already be stressful to leave your baby with someone else, you don't need to worry about diapering, too. Here's the easy way to teach your babysitter to use your cloth diapers.
Show 'Em How It's Done
Unless your babysitter has dealt with cloth diapers before, she might be a little tentative. Our society has been so driven to use disposable diapers for long enough that most young people can't even fathom the concept of a cloth diaper. You know how simple and easy it is, she doesn't.
Ask the babysitter to show up a little bit early so you can show her how to use your diapers. Since they are almost exactly like disposable diapers, she'll understand exactly what she needs to do and feel much more comfortable doing it once you've shown her how to put one on and where to put the dirty diaper and wipes.
Leave the Easiest Cloth Diapers for the Sitter
If you use more than one brand or style of cloth diaper, pick the simplest, easiest brand you know and leave those out for the babysitter. If you don't have enough time to shower her how to use a fitted or pre-folded style, or even how to take out the insert in your easiest style, it might be best to just tell her to throw everything into the wet bag and take care of it yourself when you get home.
Type up Your Instructions
If you have rotating babysitters or only need a sitter occasionally, the easiest way to get your sitter onboard with cloth diapers is to demonstrate how to use the diapers, and then also leave detailed written instructions on the fridge or kitchen table. If she has any questions about where the diapers are, what products she can or should not use, or what to do with a wet diaper, she knows where to find it.
Follow these tips and you may even convert your babysitters to cloth diapers!