Light Up Shoes for Toddlers - The Lighting Shoes Official Product Review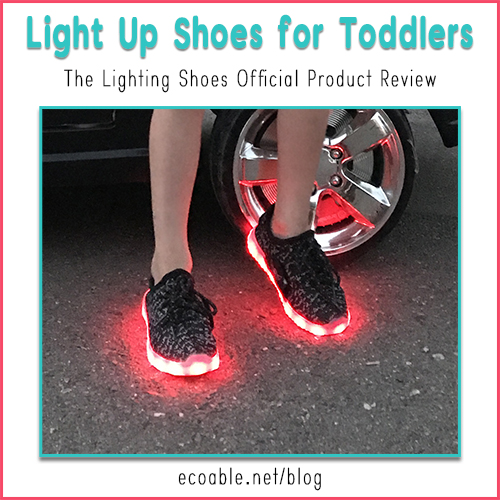 I was able to get my hands on a pair of re-chargeable light up shoes for toddlers provided by Lighting Shoes. We received very cool LED shoes that light in every color of the rainbow, strobe, and few color change modes. They are extremely bright, you can walk around in total darkness and see your way if you have these LED shoes on.
My son Levi picked Black YZ™ LED shoes. Lightning Shoes store offers free 3 day shipping and we received our sample very fast. Levi was thrilled and couldn't wait to try them on!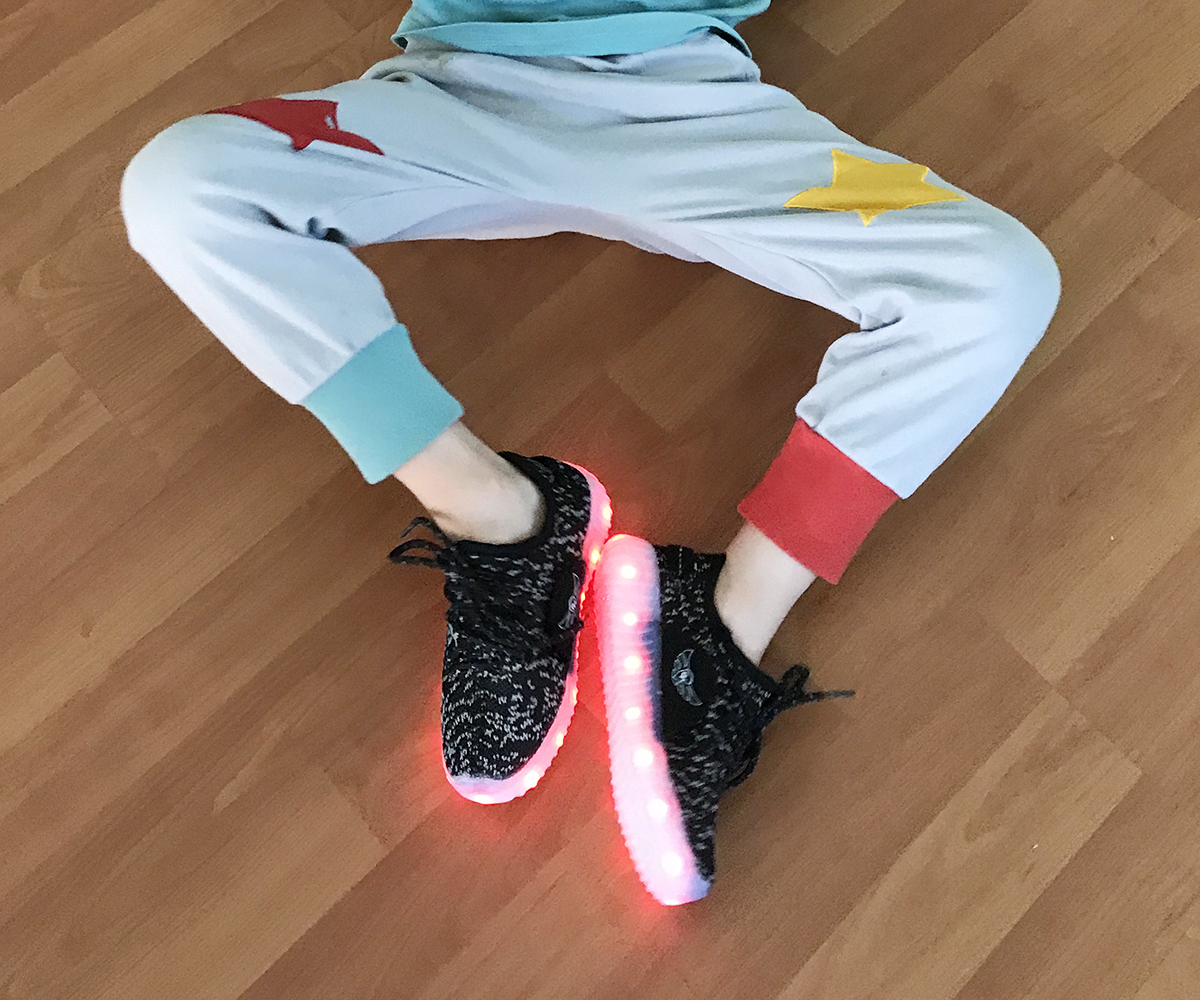 Package arrived with a pair of LED shoes and a dual USB charging connector that charges both shoes at the same time. *Note - wall adapter is not included.
LED shoes are fully charged in a couple of hours and last around 3-5 hours depending on the colors you choose.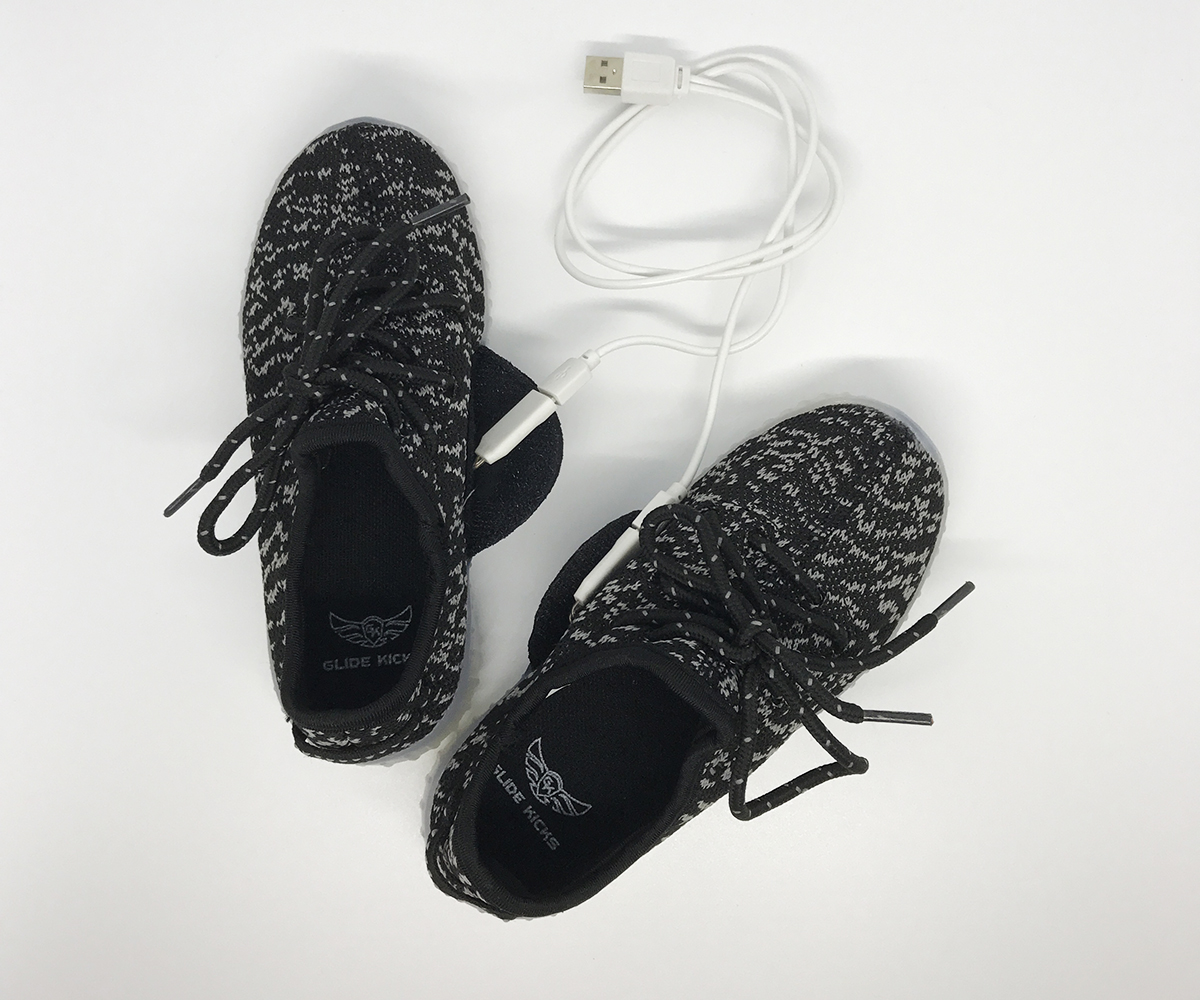 Charging port is located on the inner sides of the light up shoes for toddlers, it is hidden under the flap with hook-&-loop tape. Press directly below the charging port to turn the lights on. To turn off the lights, press and hold the same button until the lights go off. Levi quickly figured out how to change settings and had a blast.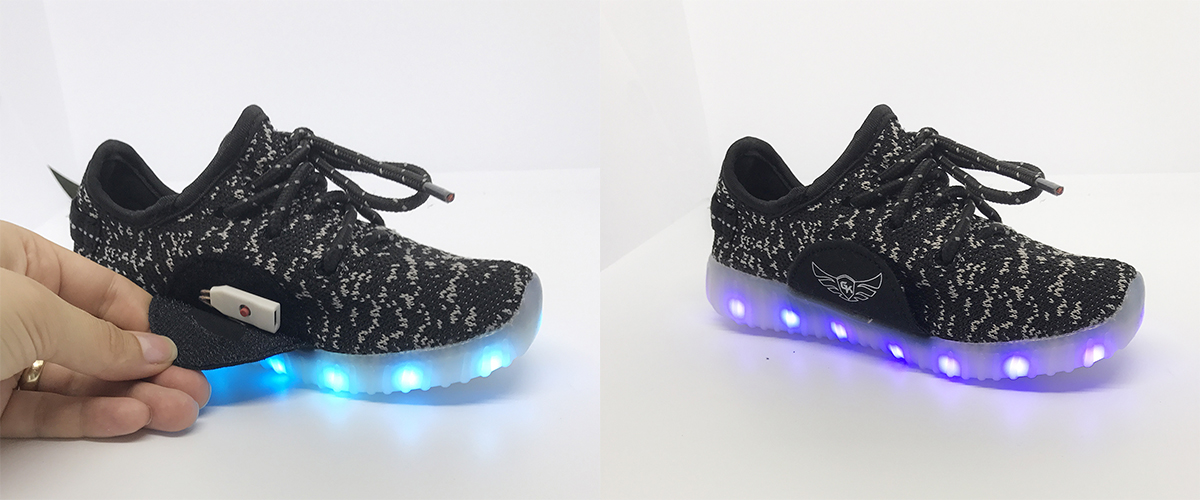 I followed size chart when selecting light up shoes for toddlers on the Lighting Shoes website and fit was perfect. Levi wore LED shoes barefooted and with the sock, both ways he was comfortable for few hours. It was a little difficult for him to put a shoe on the bare foot, but he managed to do it. The ties on the LED shoes are stretchy and stayed tied entire time he was wearing them.
Lighting Shoes are water resistant on the outside of the shoe and can sustain small amounts of water such as rain or snow. The battery located inside the shoe must stay dry in order to avoid issues occurring with the battery.
These light up shoes for toddlers are really cool. Great to wear for special events or parties. Levi is wearing them when he is outside in the evening as a safety measure. It's really easy to see him even when he is wearing all dark clothes. I would highly recommend these shoes!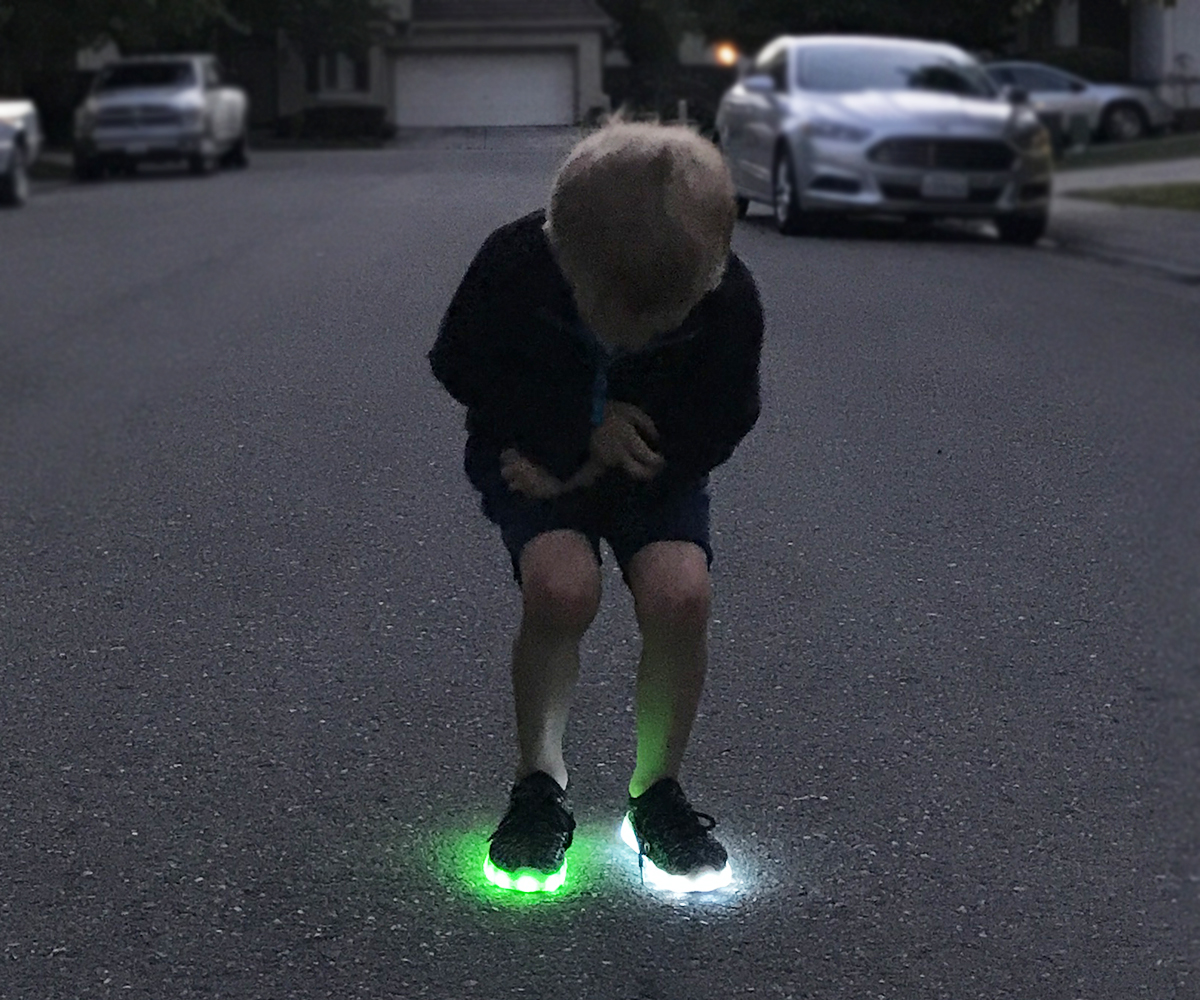 At the Lighting Shoes website you can find wide selection of LED shoes for kids and adults. Use discount code "Ecoable15" at the checkout to receive 15% off and free express shipping. Use this opportunity today to get LED shoes and be part of the super cool people.