Review & Giveaway: EcoAble Ultimate Cloth Diaper by "Reviews, Chews & How-To's" blog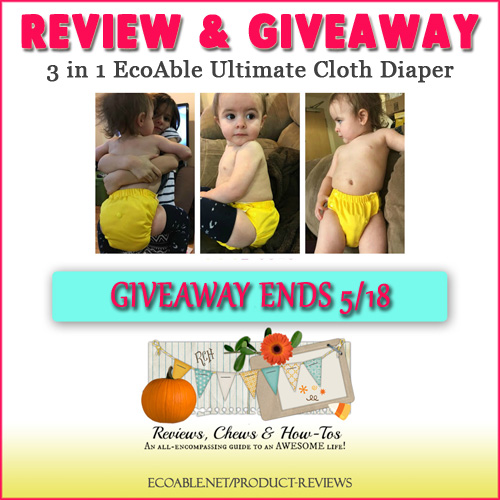 Check independent review of the 3-in-1 Ultimate Cloth Diaper by "Reviews, Chews & How-To's" blog
EcoAble Ultimate Cloth Diaper designed to meet all your cloth diapering needs! It serves many functions: day time diaper, swim diaper or potty training pants
Read full review and participate in giveaway here: EcoAble Ultimate Cloth Diaper Review & Giveaway
EcoAble Ultimate Cloth Giveaway
The EcoAble 3-in-1 Ultimate Cloth Diaper Giveaway is hosted at the "Reviews, Chews & How-To's" blog.
Hurry, giveaway ends 5/18/16!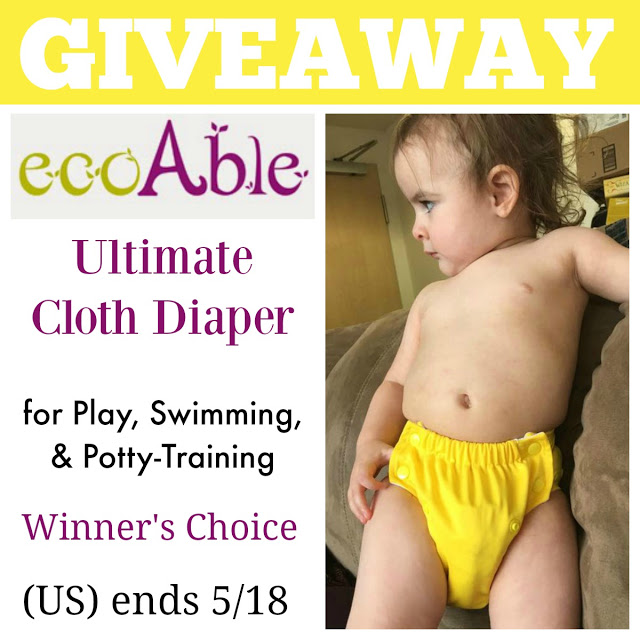 ou can enter giveaway from blog link here: EcoAble Ultimate Cloth Diaper Review & Giveaway
Keep in mind that you must comment on "Reviews, Chews & How-To's" blog post in order to receive and entry into the giveaway. A comment on our blog or posts will not count for this giveaway.
Here are the official rules and details:
-To enter the giveaway, leave a comment in this entry as instructed by the Rafflecopter, then leave the name you commented under and your email in the box in the Rafflecopter entry. (This allows us to contact you if you win.) This will open up additional optional entries to increase your odds of winning.
-This giveaway is open to Continental US RESIDENTS only. The winner will be notified by email within 48 hours after the end of the giveaway. In order to claim the giveaway prize, the winner will need to respond within 48 hours of notification, or an alternate winner will be selected.
GOOD LUCK!