Urge Incontinence No More: The Comfort and Sustainability of Adult Cloth Diapers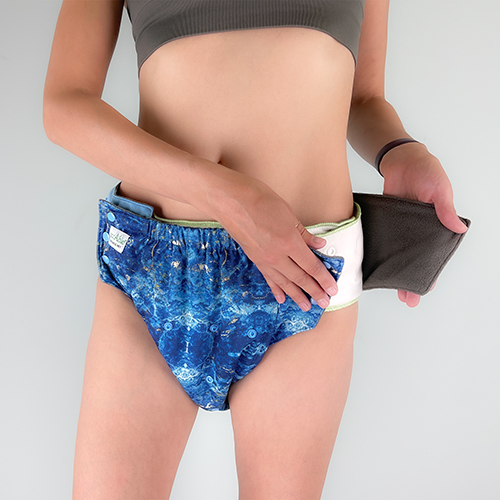 Potty problems? No worries! Urinary incontinence can be tough to handle, but luckily there are many products out there that can make life easier. One option that's gaining popularity is adult cloth diapers. They're not just comfy and absorbent, they're also eco-friendly! In this post, we're going to talk about why cloth diapers for adults with urge incontinence are the bomb, with a focus on EcoAble, the coolest brand of all!
Why Adult Cloth Diapers are the Best for Urge Incontinence
Let's face it, urinary incontinence is no fun. But adult cloth diapers can make it easier to handle. They're super comfy, made from soft and breathable materials that won't irritate your skin. Plus, they're adjustable, so you can find the perfect fit for your body.
And let's not forget absorbency. When you've got urinary incontinence, you need something that can handle sudden, heavy leaks. That's why EcoAble adult cloth diapers are the way to go. They've got multiple layers of absorbent material and leak guards to keep you dry and comfortable.
The Coolest Eco-Friendly Adult Diapers Around
Not only are cloth diapers better for your body, they're also better for the environment. Disposable diapers take hundreds of years to decompose and create so much waste! That's why EcoAble is the ultimate choice for eco-conscious folks. Their adult cloth diapers are made from sustainable materials like bamboo and cotton. Plus, they can be washed and reused many times, so you can help reduce waste and save money in the long run!
EcoAble Adult Cloth Diapers - The Cozy Fit
When it comes to comfort and fit, EcoAble adult cloth diapers are the bomb! Made from soft, breathable materials, they feel great against your skin. And with different sizes and styles available, including pull-on cloth diapers for adults, you can find the perfect fit for your unique body shape and needs.
Absorbent and Leak-Proof - EcoAble's Got You Covered!
Leaks are the worst, but with EcoAble adult cloth diapers, you won't have to worry about that anymore! They're designed with multiple layers of absorbent material and leak guards to keep you dry and comfy, no matter what life throws your way. And, if you're looking for overnight cloth diapers for adults, EcoAble has got you covered there too! Their diapers are designed to provide maximum absorbency and comfort, even for overnight wear.
Adult Cloth Diapers Under Clothes
No need to worry about adult cloth diapers showing through your clothes with EcoAble's discreet and comfortable designs. Unlike traditional disposable diapers, our cloth diapers don't make crinkly sounds and are much softer against your skin. You can now go about your day with confidence and peace of mind, knowing that you're wearing a comfortable and discreet protection solution.
Go Green with EcoAble
By choosing EcoAble adult cloth diapers, you're not just making a smart choice for your body, you're also making a smart choice for the environment! With their sustainable materials and reusability, you can feel good about your decision to go green and help reduce waste.
The Bottom Line
Adult cloth diapers for urinary incontinence are the ultimate choice for those who want comfort, absorbency, and sustainability. EcoAble is the coolest brand out there, providing high-quality and eco-friendly products that meet your needs. So, what are you waiting for? Try EcoAble adult cloth diapers today and experience the ultimate in potty protection!