Video Review: EcoAble 3-in-1 Cloth Diaper by Jess Is Blessed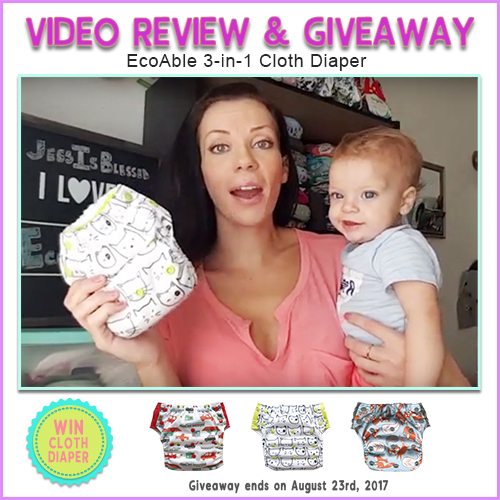 Jess Is Blessed brings another video review, this time it's a 3-in-1 Cloth Diaper.
She tested this cloth diaper for few months and created very thorough video review.
Stay tuned, Jess Is Blessed is bringing more reviews for EcoAble products!
EcoAble 3-in-1 Cloth Diaper Giveaway
Watch this video on YouTube in order to enter giveaway: EcoAble 3-in-1 Cloth Diaper Review. You can win 1 3-in-1 cloth diaper cover of your choice.
Giveaway ends on August 23, 2017 @11:59PM
*Giveaway is open to US residents only, ages 18+
Subscribe to EcoAble Newsletter and Jess Is Blessed channel to receive notifications about new product reviews and upcoming EcoAble giveaways.