Video Review: EcoAble All-in-One Cloth Diapers by Mama S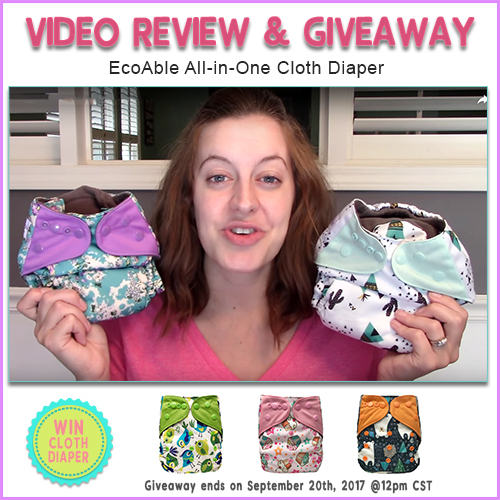 Check out new video product review of the EcoAble All-In-One cloth diapers, presented by Mama S Youtube channel. Melissa tested Newborn Size diaper and One Size diaper and shared her experience with everyone.
Melissa runs "Mama S" YouTube channel, which is a little bit of everything that she is enjoying... which these days is mostly related to her kids and family! Melissa shares videos on cloth diapering, breastfeeding, reviews of kids toys and books, educational play, mom and toddler favorites, and the occasional haul or unboxing as well.
EcoAble AIO Cloth Diaper Giveaway
Watch this video on YouTube in order to enter giveaway: EcoAble All-In-One Cloth Diaper Review. You can win 1 AIO cloth diaper with snaps of your choice.
Giveaway ends on September 20th, 2017 @12pm UST
*Giveaway is open to US residents only, ages 18+
Subscribe to EcoAble Newsletter and Mama S channel to receive notifications about new product reviews and upcoming EcoAble giveaways.