Video Review: EcoAble Pocket Cloth Diaper by DollarTree Momma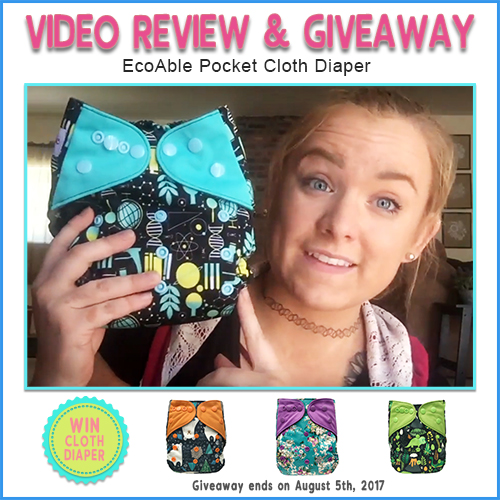 Pocket cloth diapers are the most popular style among cloth diapering parents. Get an upclose look at the EcoAble Pocket Cloth Diaper, brought to you by DollarTree Momma.
Brittany reviewed EcoAble Pocket Cloth Diaper in "Science" print and shared experience on her channel "DollarTree Momma"
Brittany is a stay at home mom with two little boys. She is always looking for ways to save her family money and always on the hunt for awesome deals! DollarTree Momma channel consists of hauls, meal planning/grocery hauls, Dollar Tree organization, Books/Reading related videos, Activity ideas for kids and the occasional planning & DIY video.
DollarTree Momma channel is hosting a giveaway! Watch the video review and find out how to win EcoAble Pocket Cloth Diaper of your choice.
*Giveaway is open to US residents and ends on August 5th, 2017