Video Review & Giveaway: All-in-One AIO Cloth Diaper [Love Fluffybums]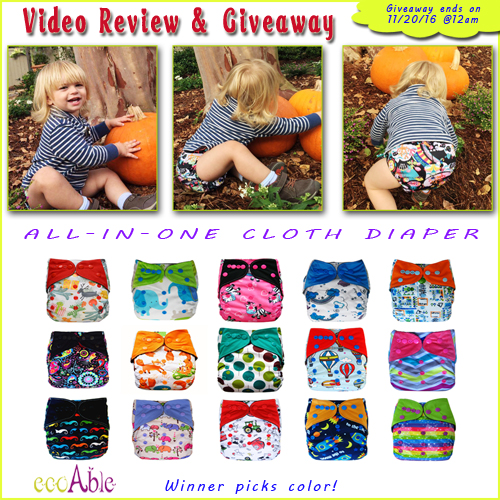 Check independent video review of the EcoAble All-in-One Cloth Diaper by Nadya from Love Fluffybums YouTube channel.
Love Fluffybums just released new video review showing all great perks of the EcoAble All-in-one cloth diaper! Watch full review here and find out how to win this awesome AIO Cloth Diaper in the GIVEAWAY!