Video Review: EcoAble Pail Liner by Jessica DeGraff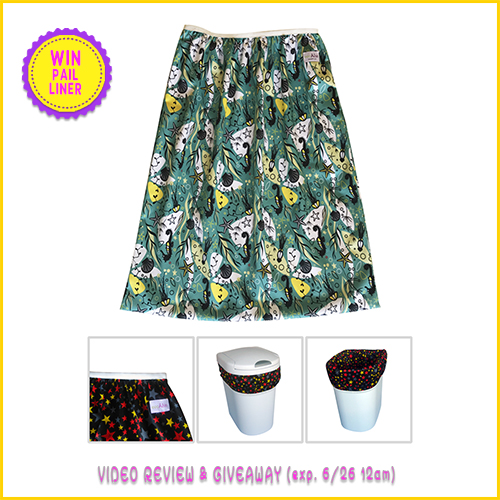 Have you figured how to store soiled cloth diapers until you are ready to wash them? The best solution is a diaper pail – it keeps cloth diapers out of sight and contains odors.
You can use simple 13 gallon trash can for your diaper pail. We recommend lining it with reusable pail liner, so you don't have to clean out your pail every week. You wash pail liner together with your cloth diapers, for that reason it's best to have 2 liners in your rotation. Pail liners also work extremely well for transporting diapers to a laundromat.
EcoAble offers best pail liners for cloth diapers in many fun prints and colors.
Check below video review from Jessica DeGraff about EcoAble pail liners:
EcoAble Pail Liner for Cloth Diapers Giveaway

To enter giveaway visit "Jessica DeGraff" channel for instructions:
Best Pail Liner for Cloth Diapers Giveaway

Giveaway ends on 6/26/2018 12am
*Giveaway is open to US residents only, ages 18+